When we first purchased our 50 year old home, we knew we would need quality assistance for renovating. Fortunately we came
across Juan, and JAlonzo Drywall. Not only were they professional, courteous, and well priced, but they did an amazing job. Juan
and his team fixed all our old drywall cracks, and helped us complete our beautiful new master bathroom. We will be calling
JAlonzo Drywall for all our renovating needs from now on.
Kevin and Sara Owens
Kevin Owens Featured Writer SLAM Magazine SB Nation Philly (856)-425-5988
.
We had quite a home emergency and needed the majority of our master bedroom ceiling replaced! It was cold and drafty and I
was in a rush to get the work done. Juan came out to give me an estimate the morning after I called him. He was punctual,
friendly and affordable! He brought a very capable, well trained team the next morning. The job was complete in only a few hours
and I was thrilled since I have babies that need to nap! The ceiling looks fantastic. I am ecstatic! While Juan was at my home I
asked him if he knew how to fix a large hole that was gone from my master bedroom subfloor as well. Not only did Juan fix it for
me that day, but he did not charge me anything extra. WOW! I would highly recommend Juan and his team. They are respectful,
punctual, and will get the job done efficiently and affordably. He is also runs a very trustworthy company which is important for
single mothers & stay at home mamas!
Shari Lott
Marlton, NJ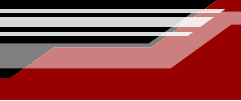 These are some Genuine Testimonials from some of our satisfied customers.
I want say thank you again for the outstanding job you and your team did at my home today. Seldom do I take the time to
complement a business, as there are to few now a days that warrant one. From the moment we spoke on the phone, I felt
comfortable and good about what I was looking to have done. You and your team were so courteous and professional. The
actual work and cleanup was remarkable - true art at work. And the time from first contact to completion was unbelievable.
Thank you for your professionalism.
Jim Miller
Marlton, NJ
Juan and his team were excellent! From the time we scheduled a quote, Juan was punctual, professional, and courteous.
His team did a great job and were always sure to clean up and respect our home. We couldn't have asked for a better
experience!
Jeff and Tracey Seiden
Moorestown, NJ
On behalf of Debbie and myself, we'd like to Thank You for the Outstanding work by you and your Team on the recent
drywall installation in our kitchen and all of the repair work in our family room and bathrooms. It was a pleasure to have you
and the team in my home for several days and very interesting to watch men who so very well know their craft. I work from
my home and everyone was very repectful of the fact that I had conference calls going on and very courteous when I would
appear in their workspace. My 30 year old home now looks brand new. You are the BEST and feel free to have anyone who
would like a reference reach out to us.
Joe and Debbie Mazzagatti
I wanted to take the time to thank you and your employees for their awesome work on our basement. From start to finish
you all were very professional and courtious which I cannot say for other contractors we have worked with in the past. You
took the time to explain everything to me and my husband, answer our questions, update us on progress, and had it done in
a very timely manner. Taking the time you did to make sure the drywalling was done correctly has made for a very beautiful
end result to our basement.
Elizabeth Donnelly
Right from the beginning everything was exceptional. The owner is truly a professional businessman. We were very
impressed by the responsiveness to our phone call, providing an estimate and last but not least the quality and timing of the
project. It was a big project, 3 bedrooms and a living room drywall replacement, spackling and taping, we were very
impressed with the level of service and quality provided. JAlonzo Drywall got our job completed in 5 days rather than the
two week timeline they had given us. We thank you for a beautiful job and highly recommend JAlonzo Drywall to everyone.
Ellen & Michael Bluestein
We just wanted to say how totally pleased we were with the job you did for us. The results evidenced you mastery of the art
of installing drywall. Ours was a relativly small but complicated repair resulting from a bad roof leak in our bedroom. The
patch is seamless; great job! The work was done on time and the cleanup was also perfect. We could not ask for more. We
would recommend you to all our friends and family. Thanks again.
Mike and Collie
Thanks to all of you for the amazing job you just completed in our kitchen. It's even more beautiful than I had imagined! As
soon as my husband and I started to talk about taking down the old dropped ceiling and putting in a tray ceiling in our
kitchen, we knew exactly the right person to do it and do it right—YOU! We had been so impressed with your work on our
master bathroom and more recently on our laundry room. You have the vision for how the work needs to be completed and
then carry that vision through to perfection. You and your team are highly professional and very pleasant, always a smile
and never too busy for questions. I appreciate, too, how neat you and your team are and how each day you left the work
area even cleaner than when you arrived. Finally, my personal thanks to you and your team for your patience with our noisy
dogs! Your good nature was certainly put to the test, but still you and your team kept smiling. Please feel free to share my
thoughts with any future clients you have. They will be just as happy as we are with your professionalism and your artistry. I
am sure we will see you again soon when I get another idea from HGTV. Your team makes imagination come to life!
Janet and Vincent Giardina
I just wanted to take a minute and say thank you to Juan and JAlonzo Drywall for doing a great job with my sheetrock and I
only had to wait 1 day to get them in. I was in a pinch and had to get some work done asap and Juan was the only one to
call me back right away and started the job the next morning. I left the workers in the house all alone and had no issues
while I was at work. I will be using them in the near future for my living room for sure. I recommend them to anyone needing
a pro job done in a timley manner. Thanks guys ,
JS Jr,
I just wanted to let you know how great of a job my wife and I think you did on our basement. Before you finished it was just
a place I stored things that i didn't feel like looking at any longer. Now you have added a whole other living area for our
family. My kids think we bought a new house. The work you did was not only professional but you finished exactly when you
said you would. Your workers were courteous, clean and professional from start to finish. Even your finishing man came on
a Sunday to make sure he was done when needed. The biggest thing in todays economy is price. We are always trying to
find the best price. Unfortunately sometimes you need to sacrifice quality for this. I don't feel like I sacrificed anything using
your company. I actually feel that we were given more than we paid for and told my wife we don't need to call around
anymore for work done on our house. We found our man. When the next project arises, and it always does, I only need to
make one call and that is to you. Thank you again for all you did and we look forward to doing business with you again.,
Brian Price,
Medford, New Jersey
Thank you so much for the wonderful job you did on my house. You and your workers were extremely efficient and
professional. It was a great feeling to have trustworthy workers in my home while I was at work. The workmanship was top-
notch and the results were stunning. I have showed the "before and after" pictures to many of my work colleagues and they
were astounded that it all took so little time. I also really appreciate that you and your team were always on time and did not
mind staying later to finish my project sooner. I would definitely recommend you to anyone needing services. With sincerest
thanks,
B. Maldonado
It was a pleasure doing business with you. I have never called a company and the very next day you showed up on time to
do the job. You and your staff worked very quickly and efficiently and I might add very neatly. Your clean up was superb
and the walls look great. I couldn't wait to get started in painting. I felt very comfortable you entering my house without me
not being there. You were so gracious waiting for me to come back to pay you. I thank you for your service and I will
recommend you to others in the future.
Barbara Haug
I had a 2 story addition done on my house. I had everyone from electricians, plumbers, carpenters, masons, plumbers,
landscapers working on my house. Of all the work done on my house, the ABSOLUTE Best Decision I ever made was
choosing JALONZO DRYWALL to do my drywall and taping. On Time, On Budget, Always Clean and Professional. I've
never seen anyone care so much about Customer Satisfaction like JA Drywall.
Jose Diaz,
Hammonton, NJ
I just wanted to let you know how much I appreciate the wonderful job you and your crew did on my new home in Palmyra
NJ. Not only was the job done professionally, but with the highest of quality and a personal touch that is hard to find today. I
also want to thank you for the little extras the you did to help complete the job when my builder had not completed them.
You came back several times, such as when my tile was finished, at no expense to me to make sure everything was just
right. I would not hesitate to give you and your firm my highest recommendation!
Cordially,
Mark L.Weller
USAirways Airbus Captain
I had a house project that needed an attic converted to a room. I contacted JAlonzo Drywall and 2 other contractors for the
job. After receiving all estimates, I immediately decided to go for JAlonzo Drywall because Juan Alonzo's estimate, both in
cost and time, was the most reasonable of the 3! Not only did JAlonzo Drywall pay attention to the details, but Juan Alonzo
also listened to my requirements for the job. He was very open to suggestions and flexible to accommodate my hectic
schedule. JAlonzo. finished the job in 2 days, and left a very clean project. Everyone who saw the finished attic was
WOWED! Oh, by the way, did I mention that unlike the other contractors, JAlonzo did not require me to give any deposit? I
paid for this drywall project only when it was fully completed! Needless to say, I was very pleased with JAlonzo's excellent
customer service and quality work. I would highly recommend JAlonzo
Cynthia A.
Palmyra/Deptford, New Jersey
I am writing this letter to tell you how professional and clean your and you workers are. I like to thank you for your prompt
service and also for the quickness you got the job done. My company will recomend you for future jobs. Again I thank you
for your services.
A.C.D.S. SERVICES
John J.Prinkey Jr.
owner
D'Aquanno's Plumbing has been utilizing the services of JAlonzo Drywall for well over five years now. They consistently
perform an excellent job for our remodeling projects. Their employees are dedicated to their trade and it shows in their fine
workmanship. We are proud to recommend JAlonzo Drywall to our customers.
D'Aquanno's Plumbing
I have used JAlonzo Drywall, LLC (owner - Juan Alonzo) for the past six years because they are dependable, professional
and provide superior craftsmanship. Since my company's inception in 1988, I have had to change drywall companies for
various reasons, but that changed once I contracted the services of JAlonzo Drywall. I now use them exclusively. My
reputation and that of my company are of paramount importance to me and Juan Alonzo and his employees share my work
ethics and exhibit a standard of excellence that far surpass my expectations. Also of note, often my clients are not present
in the home and they and I can trust Mr. Alonzo and his employees explicitly. They are very detail-oriented, meticulous and
conscientious. I would highly recommend JAlonzo Drywall, LLC for any and all drywall projects.
Sincerely,
Rick Volpe
Building and Remodeling, Lic#13VH01189900
I can't say enough about how much I was impressed with the level of professionalism and service that was offered by
JAlonzo Drywall. Not only did they do a fantastic job, they finished a whole week ahead of schedule! Juan Alonzo is a man
true to his word, which is sometimes hard to find in a contractor. I would recommend JAlonzo Drywall to anyone that needs
a great company that provides excellent workmanship.
Doug Taylor
Thank you for the fine job you did on our bathroom and dining room. You and your staff were always on time, neat, clean
and very professional. Most importantly your work is exceptional! I would highly recommend you to anyone in need of
drywall. It was our pleasure to work with such a genuinely nice businessman. Kudos to you!!
Maryann and Joel Scholtz
Mount Laurel, NJ

Our customers' opinions are of
primary importance to us and is our
most valued asset. We are pleased to
share these testimonials with you, as
they are the best advertising we could
ever hope for. We thank all of our
customers for their kind and generous
statements.
We would like to thank all our
customers for giving us their candid
insight about our services which has
been an invaluable help in the
constant pursuit of stellar service.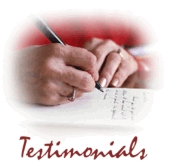 © 2008-2021 JAlonzo Drywall, LLC
Drywall Installation & Finishing, Residential& Light Commercial, Arches, Custom Ceilings, Additions, Remodeling, Restoration, Any Types Of Repairs


As a do it yourself (DIY'er), I've dry walled and spackled several rooms of my home over time. This year, I decided to use
JAlonzo Drywall due to the small timeframe and complicated project at hand. I have to say, I don't know what I've been
doing all these years but it wasn't dry walling and I'm crazy for not calling these guys sooner. The finished product turned
out even better than I imagined, and clearly above what I could have done. Why was I spending all my time, money, and
hair pulling out in all those other rooms? JAlonzo Drywall was professional, on time, and very reasonably priced for the
work they performed. I look forward to using them in the future, and would recommend to any home owner, no matter what
their DIY skills are.
George De Rose
Deptford, NJ


I wanted to thank you again for the superb job that you and your crew did on my ceilings, I would strongly recommend you
to anyone and if I am asked if I know anyone who does drywall, I will definitely give them your name and number.
Ron Weiss

I just wanted to take a minute to thank you and your team for the amazing work you guys did in my home. From the
beginning, you always maintained great communication from when the job would start to what was taking place that day
and when I should expect things to be wrapped up. The quality of the work was top notch! You always made certain your
team cleaned up every day and did your best to make things as if you hadn't even been there (which is hard to do when dry
walling every ceiling in the house). You and your men were always prompt and pleasant as well as extremely polite and
well mannered. You are undoubtedly of the most skillful and professional folks in the market. We will absolutely continue to
use JAlonzo Drywall, LLC for all our drywall needs.
Patrick Caprarola
Cinnaminson, NJ

I would like to thank you for doing such a beautiful job on my ceilings. I have a contractor coming out today to begin to
prime and paint the two rooms. He commented on how you guys did such a wonderful job. Again I thank you for being
such a dependable and reliable contractor. I will definitely pass your name around if I hear that anyone is in need of the
services you perform.
Pat Butler

If you're looking to have drywall work done look no further. Juan and his team are THE BEST. Juan worked with us, gave
us good ideas, and a great price. Everything was simple and easy, the workmanship was amazing, and they cleaned up
everything upon finishing. I highly recommend you call them, and when you do, Juan will answer, not a secretary in an
office, or another employee. I also have to mention we shopped around a bit and another guy gave us a price that was
about $3,000 more for doing less work ! Thanks Juan and the JAlonzo Drywall team !
Joe and Ashley
Marlton
Just wanted to let you know that we are very pleased with the drywall job you did for us today. It's an excellent job and we
couldn't be more pleased. Especially liked the lack of dust and that work area was left perfectly clean.
Will recommend you to our friends.
Thanks!
Bob and Marge Haldis

We are happy to say that we just brought JAlonzo Drywall back into our home to drywall our kitchen. We took the room down
to the studs, prepped the studs and JAlonzo Drywall finished it off. They did a fantastic job. After they first did our Dining Room
we knew they would be back for our next project. And we'll have them back for the next one. Their work is neat, clean and
their finishing work is seamless. We highly recommend them.
Steve and Lisa
Haddon Township, NJ


Being a professional remolder and general contractor I have used JAlonzo Drywall (Juan) for over ten years.They have completed
small repair jobs to fullscale multi-room additions all on time with a excellent finished product. A inherently messy trade, they
stand alone keeping the job site organized and clean.
​
John Burton

Your man did come and he did a good job of finishing up after your fix of the doorway. He said he would come back tomorrow
to do a little sanding, but I told him I would take care of it. He left me a sanding block. I didn't see any reason to have him
come all the the way back for 5 minutes of sanding.
​Thank you for being so willing to fix the top of the doorway. It's been good working with you. You conduct your business
quite professionally.
Bill Steele

​I just wanted to take a moment to tell you how pleased I am with your services of drywall installation at ............. in Haddon Twp.
You made the process very easy for me, your installers are very kind and professional and the walls look absolutely amazing!
I will certainly be calling you for my upcoming projects and I will also refer you to all of my friends and family. Thank you again!!
I look forward to our future business.
Dana Ubele - Love Investment Group LLC
Haddonfield, NJ

After working with multiple contractors over the past seven years in our house, JAlonzo Drywall stood out from the beginning. The
work included a complete room and part of a different room demo and redo of drywall, including any remediation and all finishing
except painting. They also built out a closet and added insulation where there had not been any. Mr. Alonzo was very responsive
and easy to communicate with from start to finish. He was proactive and we had a detailed work agreement before the work was
even started. I was also not obligated to make any payment until the job was complete. Mr. Alonzo even threw in some upgrades
free of charge! His son, Joshua, was on site for the majority of the work and was also great to work with. He asked questions
when needed and gave me updates at the end of the day, including the plans for the next day. He addressed all of my concerns
and all of the workers were always very respectful of me and my home. I highly recommend JAlonzo Drywall to others and will contact
them for any future needs. The people and final results were outstanding. I wish all contracting work could be such a pleasure!
Beth Wanamaker








We wanted to reach out to you to let you know what an amazing job JAlonzo DRYWALL did on our walls for our new kitchen
project. We cannot say enough about the quality of work that was done. The walls are not even painted yet and they look
awesome. You have a constantly hard working staff. The guys were courteous, and left the area very very clean! It is nice to
know that you can bring someone in to do a major project in your home, and trust that the job will get done fast and worry free.
Thank you so much, we are very pleased,
Mary Lou and Jim Doyle
Pennsauken, NJ

We would like to thank you for the wonderful job you did on our house. From the very first meeting, we knew you were a
professional and that we could count on you. You kept your word on the estimate, and timing for the project. You always
returned my calls when other contractors didn't. We even had one contractor out for a estimate and he "dropped out of
sight" for a month without an excuse. He came back a month later with an estimate that was lower than yours. However,
we both were nervous about using him and whether or not he would start the project and then disappear. We knew you
would show up, start the project and finish it on time and on budget. It was just a feeling that we had about your company
and you didn't fail us.
Your team showed up on time every day and cleaned up when they were done. You worked with me on the outlets and
replacing drywall where I had to move my smoke alarms.
Let's talk about the quality of your work. You told us it would be "paint ready" and it was. Beautifully done and no areas of
concern.
Job well done and we will continue to refer our friends to you.
Paul and Joann Magowan

JAlonzo Drywall, LLC
Clients